Recent Treasure Hunts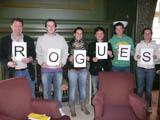 Blackberry and chocolate may seem an unusual combination, but it meant victory was sweet on a team building weekend in Belgium - as petroleum traders from Shell used their BlackBerry® smart phones to ensure a 'rogue trader' got his just desserts in Bruges.
Find out more

An email to X Marks The Spot read: "We are planning a lovely girlie hen do in the Oxfordshire countryside and would like to include a treasure hunt. We have seen ready made packages in Oxford, but as we are going there on Saturday night, we'd rather not go back and forth twice. Is it possible to have a tailor made treasure hunt near where we are staying in Bampton?"
What happened next?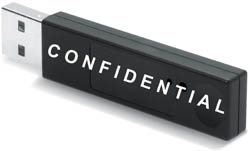 Legal teams from electronics giant Sony had to call on all their investigative skills on a team building exercise in Barcelona to solve a mysterious case of corporate espionage. Confidential data had been stolen online. Who would be first to retrieve the missing information and gather the necessary evidence to identify and convict the hackers?
Find out what happened in the Catalonian capital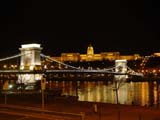 A major insurance company took time out after their busy conference at the Budapest Hilton for a fun treasure hunt at night. Tipped off that an insurance fraudster was at large in the atmospheric Buda Castle District, teams turned detective in a bid to identify the criminal and recoup €500,000 of false insurance claims.
Did going under cover, under cover of darkness uncover the dodgy cover? Our reporter covers the story...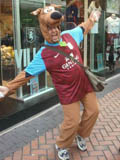 Fact #1: Most men like a social drink.
Fact #2: Most men like gadgets.
Fact #3: Most men like to win.

So what happens when you bring a dozen guys together for a Stag Do, arm them with iPhones and pit them against each other on a series of wacky photo challenges around Birmingham city centre?
When testosterone and tequila met technology. The facts.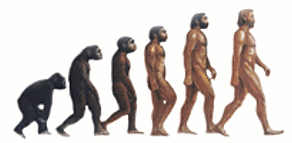 Where did man come from? How did he evolve? These weighty questions have vexed science and religion for as long as existence itself. A top Public Relations company set out to tackle this heavy topic in a light-hearted way...
Read about an indoor treasure hunt in London with a difference
Testimonials

"This was a unique way for our team to experience the importance of thinking outside the box and adapting quickly to changing situations. The teams quickly understood how essential it is for us to pull together and collaborate to be successful"
CityExplorer®
Mystery Tour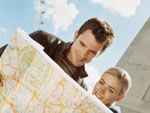 Off-the-shelf, self-guided city sight-seeing with a twist for up to 5 people to enjoy together.
ReadyCityGo® Challenge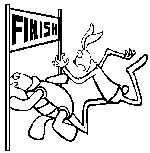 Off-the-shelf, self-run treasure hunt challenge for 2 or more teams in 40 cities in the UK & Europe.
OutSmart®
Interactive Hunt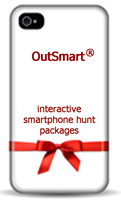 Unique high-tech treasure hunt packages for corporate team building and fun outside work.

Exclusive to X Marks The Spot.
MadeToMeasure® Treasure Hunts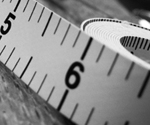 Customised for any occasion, any number of people in any location indoors or out.

On paper or mobile device.

Either run the treasure hunt yourself or let our experts manage it all from start to finish.