Night time treasure hunt in Budapest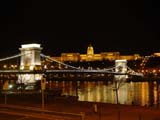 An major insurance company took time out after their busy conference at the Budapest Hilton for a fun treasure hunt at night. Tipped off that an insurance fraudster was at large in the atmospheric Buda Castle District, teams turned detective in a bid to identify the criminal and recoup €500,000 of false insurance claims.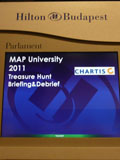 Despite the tip-off, teams were in the dark. Literally. Just a map, a torch and a few fragments of information were all they had.
Surely no-one could unravel a web of deceit with as many twists and turns as the labyrinth of caves and tunnels beneath Buda Castle itself?
The fraudster had underestimated the collective brainpower of teams spanning 21 nationalities. By gathering physical and photographic evidence at various locations, the fraudster's trail of deception started to unravel. Fraudulent claims against life insurance policies, health insurance, pet insurance, travel insurance and property insurance soon came to light as clues were deciphered and codes cracked.
Eventually, the fraudster was exposed - hiding among the very group that had been tasked with finding him. Justice.

"Many thanks for the slick organisation and creativity of the treasure hunt. I think it was much needed after an intense couple of days."
Helen Fitness, Chartis Insurance Training Manager.
Fancy a mystery to solve? Find out how X Marks The Spot provide custom-made mystery treasure hunts, day and night
CityExplorer®
Mystery Tour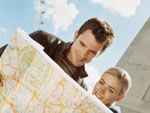 Off-the-shelf, self-guided city sight-seeing with a twist for up to 5 people to enjoy together.
ReadyCityGo® Challenge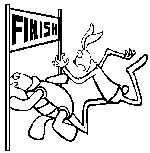 Off-the-shelf, self-run treasure hunt challenge for 2 or more teams in 40 cities in the UK & Europe.
OutSmart®
Interactive Hunt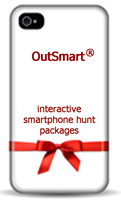 Unique high-tech treasure hunt packages for corporate team building and fun outside work.

Exclusive to X Marks The Spot.
MadeToMeasure® Treasure Hunts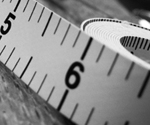 Customised for any occasion, any number of people in any location indoors or out.

On paper or mobile device.

Either run the treasure hunt yourself or let our experts manage it all from start to finish.