Treasure hunt gets The Apprentice style TV format

One of you WILL be fired. The pressure was on for the teams as they raced around Copenhagen in a bid to beat each other and save their own necks.
A brewery in south-west England combined a visit to their famous parent company in Copenhagen with a team building treasure hunt based on the BBC TV programme The Apprentice.
The four business teams were each given a small sum of cash, map, guide book, camera and a list of modes of transport - with 3 hours to prove they had travelled on as many of them as possible for at least the prescribed minimum distance.
Each mode of transport had been allocated a number of points based on its likely accessibility and there were also discretionary bonus points to be had for particularly creative proof and modes of transport not on the list.
The team with the greatest number of points and highest amount of money remaining in the time available would be declared the winners, leaving the losers to ponder the prospect of a haranguing from an Alan Sugar lookalike and a possible early P45.
As in the TV programme, each team was accompanied by an impartial observer to ensure fair play and to observe how teams approached the task and how well individuals contributed.
Most teams concluded that some of the Danish kroner should be spent on travelcards - firstly as a means to get around the city and secondly for the variety of transport that it could give them access to - such as bus, tram, underground, railway and boat. Supplemented by journeys on lifts and escalators, these teams returned confident of success.
One team made use of Copenhagen's free bicycle hire scheme as a cost-effective way to get around - in tandem (pun intended) with blagging their way unashamedly and unmercifully onto everything from rickshaws to rides in Tivoli Gardens. When their tactics later came under scrutiny from 'Lord Sugar' they defended themselves by calling their approach 'controlled negotiation.'
Worthy of mention was an attempt to get rides on various animals at Copenhagen Zoo. A risky, ambitious and audacious strategy. Sadly, time-consuming and unsuccessful - and the ultimate reason why team 2's captain got fired.
In these challenging economic times, X Marks The Spot would just like to point out that this was just a business game and no-one actually lost their job (as far as we know). If you fancy something similar in a location to suit you find out how to get a custom made treasure hunt. Alternatively read about our range of treasure hunts in Copenhagen.
CityExplorer®
Mystery Tour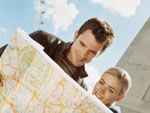 Off-the-shelf, self-guided city sight-seeing with a twist for up to 5 people to enjoy together.
ReadyCityGo® Challenge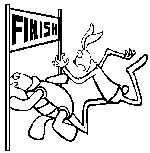 Off-the-shelf, self-run treasure hunt challenge for 2 or more teams in 40 cities in the UK & Europe.
OutSmart®
Interactive Hunt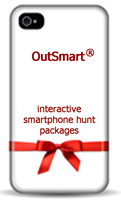 Unique high-tech treasure hunt packages for corporate team building and fun outside work.

Exclusive to X Marks The Spot.
MadeToMeasure® Treasure Hunts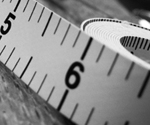 Customised for any occasion, any number of people in any location indoors or out.

On paper or mobile device.

Either run the treasure hunt yourself or let our experts manage it all from start to finish.