Finance team count on X Marks The Spot
Frequent customer Sanofi-Aventis turned again to X Marks The Spot for a treasure hunt - this time to help celebrate St George's Day in London.

The challenge and requirements set for us this time were:
1. Produce an event to encourage teamwork;
2. Make the clues and format appeal to members of the finance and accounting teams;
3. Integrate the event with an overnight hotel stay and a meeting in the capital;
4. Set up the treasure hunt so that Sanofi-Aventis could run it themselves.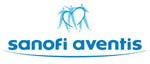 Themed around the City of London, sprinkled with financial terms and number puzzles and including a devious safe-breaker clue, the teams of accountants were quick to give credit afterwards... yes, credit from an accountant, whatever next? :-)
"London was buzzing with St George's Day celebrations" enthused organiser Stella Arthurs.
"Lovely weather and despite heavy heads from the night before, the fresh air perked us all up! The treasure hunt content was meaningful and appropriate and we managed to facilitate without any problems. Thank you. We had a great day and I would recommend it for other teamwork sessions."
Find out how to get your own MadeToMeasure® treasure hunt
CityExplorer®
Mystery Tour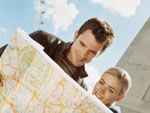 Off-the-shelf, self-guided city sight-seeing with a twist for up to 5 people to enjoy together.
ReadyCityGo® Challenge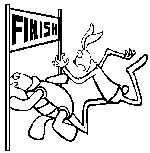 Off-the-shelf, self-run treasure hunt challenge for 2 or more teams in 40 cities in the UK & Europe.
OutSmart®
Interactive Hunt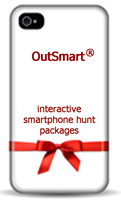 Unique high-tech treasure hunt packages for corporate team building and fun outside work.

Exclusive to X Marks The Spot.
MadeToMeasure® Treasure Hunts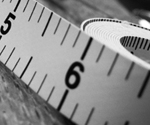 Customised for any occasion, any number of people in any location indoors or out.

On paper or mobile device.

Either run the treasure hunt yourself or let our experts manage it all from start to finish.