A Natural History Mystery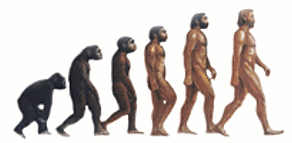 Where did man come from? How did he evolve? These weighty questions have vexed science and religion for as long as existence itself. A top Public Relations company set out to tackle this heavy topic in a light-hearted way...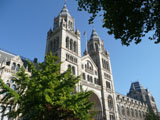 London's Natural History Museum was the ideal setting for a challenge of (woolly) mammoth proportions.
With Charles Darwin's statue looking down approvingly from the Great Hall, teams from ABI PR enthusiastically set about gathering the evidence to be the first to discover the 'Missing Link'.
A trail of clues as varied as the exhibits themselves soon got teams into competitive mode. No stone was left unturned in the geology gallery in the search for answers and most teams avoided the deep water that the red herrings in the marine section would have got them into.
Additional 'first team to solve' clues sent via SMS throughout the treasure hunt pitched teams in a 'Human Race' for bonus points. Finally, the photo round ensured that few could resist making an exhibition of themselves.
Afterwards, everyone retired for drinks at a nearby pub - and in a light-hearted finale the answers were revealed and prizes awarded by X Marks The Spot's on-site facilitator - leaving the 'Cretaceous' team several eras ahead of the rest despite the best efforts of the high-flying 'Raptors'.

"We chose the Natural History Museum Treasure Hunt as our annual team building event as it sounded like a challenge, fun and educational – it was this and a lot more. By far, it was the best team building event I have ever participated in. Within our groups, we all truly worked together as a team – we had to be strategic, creative and problem solvers. We learnt a lot about each other, about history and our strengths and weaknesses. I would definitely recommend it to anyone looking for a true team event."
Sharon Corrigan, Account Director, ABI
Fancy a mystery to solve? Find out how X Marks The Spot could provide your own tailor-made mystery treasure hunt
CityExplorer®
Mystery Tour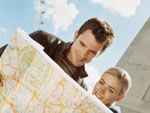 Off-the-shelf, self-guided city sight-seeing with a twist for up to 5 people to enjoy together.
ReadyCityGo® Challenge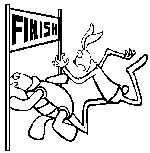 Off-the-shelf, self-run treasure hunt challenge for 2 or more teams in 40 cities in the UK & Europe.
OutSmart®
Interactive Hunt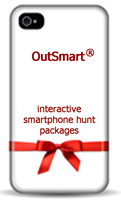 Unique high-tech treasure hunt packages for corporate team building and fun outside work.

Exclusive to X Marks The Spot.
MadeToMeasure® Treasure Hunts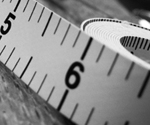 Customised for any occasion, any number of people in any location indoors or out.

On paper or mobile device.

Either run the treasure hunt yourself or let our experts manage it all from start to finish.