A match made in Vienna

Love was in the air as Richard 'Rishi' Chopra asked X Marks The Spot to put together a special St. Valentine's Day treasure hunt so he could pop the question to girlfriend Pratima in Vienna.
The couple met while studying in the Austrian capital and we played Cupid by tailoring the clues to the couple's interests and their favourite places in Vienna thanks to Rishi's input.
By coincidence, we were already in Vienna preparing a corporate treasure hunt. So we were able to give a surprisingly laid-back Rishi his treasure hunt in person on Valentine's morning as he nipped out on his own on the pretence of getting croissants for breakfast!
Naturally, we didn't hang around to play gooseberry, but were pleased to learn later that the finish of the hunt became the start of life together following Rishi's romantic proposal in Café Central. Congratulations!
Find out about treasure hunts for couples generally or find out about a Vienna treasure hunt suitable for 2 people
CityExplorer®
Mystery Tour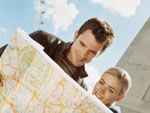 Off-the-shelf, self-guided city sight-seeing with a twist for up to 5 people to enjoy together.
ReadyCityGo® Challenge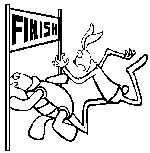 Off-the-shelf, self-run treasure hunt challenge for 2 or more teams in 40 cities in the UK & Europe.
OutSmart®
Interactive Hunt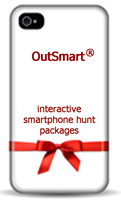 Unique high-tech treasure hunt packages for corporate team building and fun outside work.

Exclusive to X Marks The Spot.
MadeToMeasure® Treasure Hunts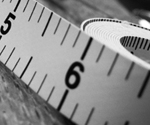 Customised for any occasion, any number of people in any location indoors or out.

On paper or mobile device.

Either run the treasure hunt yourself or let our experts manage it all from start to finish.