Treasure hunt brings families together at wedding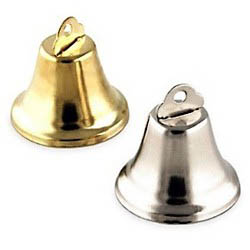 "I'm getting married on the morning of October 9th and I am looking for something fun to do in the afternoon for 2-3 hours..."
Naturally, there was more to this than first met the eye! The full story was that the bride is English and the groom Danish. Prior to a larger celebration in the UK, a small wedding was to take place in Copenhagen on the Saturday late morning attended by just family from both sides, with a meal bringing everyone together the same evening.
Although all guests spoke English, the respective families had met just once before. So the bride and groom wanted an activity that was part family bonding exercise and part guest entertainment to fill an afternoon, leaving the bride and groom to concentrate on getting the wedding photos completed after the short wedding ceremony before meeting up later with the party. They also wanted something that would show the city in a new light to the more local guests.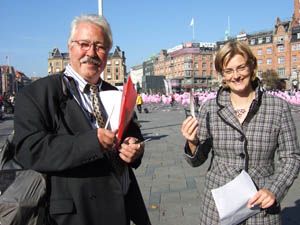 We devised a self-run MadeToMeasure® Copenhagen treasure hunt that began at Frederiksberg City Hall registry office and ended at a historic wine bar in central Copenhagen that guests needed to decipher from the clues. In between were clues that tested guests knowledge of the happy couple in a fun way and required them to bring back specific photos and items.
The bride and groom knew all the clue locations and knowing they would be available before the end of the treasure hunt they provided help via mobile phone and were there to greet guests with a drink at the end.
The bride summed up the day nicely. "We were very lucky with the weather. The treasure hunt was very successful and everyone really enjoyed it. Teams did really well with the items to collect including a lottery ticket, but sadly we only won 43Kr! Overall we were really pleased that the treasure hunt kept our families occupied and as it gave them something in common to talk about it definitely worked as a bonding exercise!"
If you fancy something similar in a location to suit you or are looking for something different for your wedding reception, read about our wedding treasure hunts.
CityExplorer®
Mystery Tour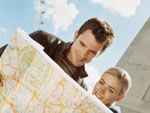 Off-the-shelf, self-guided city sight-seeing with a twist for up to 5 people to enjoy together.
ReadyCityGo® Challenge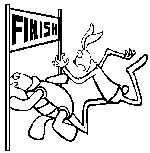 Off-the-shelf, self-run treasure hunt challenge for 2 or more teams in 40 cities in the UK & Europe.
OutSmart®
Interactive Hunt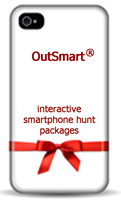 Unique high-tech treasure hunt packages for corporate team building and fun outside work.

Exclusive to X Marks The Spot.
MadeToMeasure® Treasure Hunts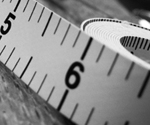 Customised for any occasion, any number of people in any location indoors or out.

On paper or mobile device.

Either run the treasure hunt yourself or let our experts manage it all from start to finish.