30th birthday party and hen do in same weekend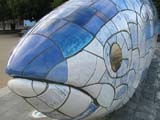 It's not everyday we get emailed by a purple cyber princess. But perhaps it explains why she had the stamina to celebrate a 30th birthday and a hen party in consecutive nights.
OK, so Catherine from Co. Durham admitted that her email address was from her old clubbing days, but with her 30th birthday on the Friday and friend Claire's hen on the Saturday, time had come to relive those hedonistic days and dust off that purple sparkly number for one almighty weekend in Belfast.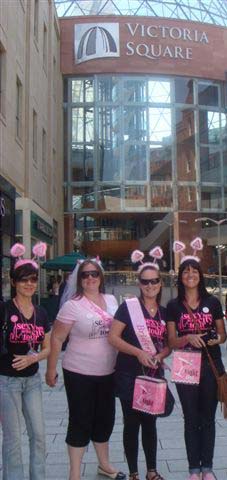 X Marks The Spot assisted by providing a self-run Belfast treasure hunt that could be used over the whole weekend and which took the group on a tour of the city and included many of Belfast's fine pubs (not that the group needed any excuse).
For good measure we also included some handbag-size guide books plus local maps, literature and personal recommendations of things to see and do and where to go for music, fashion and entertainment so the ladies could get the most out of their weekend.
After they had recovered, Catherine wrote to say:
"We had an amazing weekend, the best weekend we have ever had away. The treasure hunt was great, enjoyed by all. I was canny rough yesterday but 3 days of drinking!!! I'm getting old lol. Thanks again for all your help."
Find out about treasure hunts for hen parties or see our full range of treasure hunts in Belfast
CityExplorer®
Mystery Tour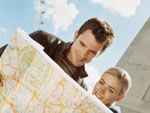 Off-the-shelf, self-guided city sight-seeing with a twist for up to 5 people to enjoy together.
ReadyCityGo® Challenge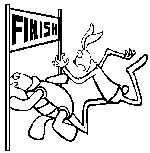 Off-the-shelf, self-run treasure hunt challenge for 2 or more teams in 40 cities in the UK & Europe.
OutSmart®
Interactive Hunt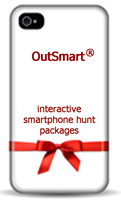 Unique high-tech treasure hunt packages for corporate team building and fun outside work.

Exclusive to X Marks The Spot.
MadeToMeasure® Treasure Hunts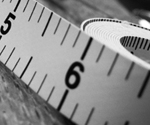 Customised for any occasion, any number of people in any location indoors or out.

On paper or mobile device.

Either run the treasure hunt yourself or let our experts manage it all from start to finish.