Easter Treasure Hunt has the Eggs Factor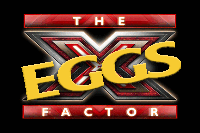 It was a case of Eggs Marks The Spot as staff from The Carphone Warehouse got mobile with the latest technology and went roaming on their specially designed Easter treasure hunt.
Thirty marketeers from the UK Head Office of the mobile phone retailer energised their quarterly off site meeting with a technology-driven Easter themed treasure hunt in London.
Starting from their meeting location in Holborn, teams raced around Covent Garden, The Strand and Temple, armed - as you might expect - with the trendiest mobile devices and gadgets.
X Marks The Spot facilitators also had technical wizardry at their disposal - providing clues and help via mobile and monitoring teams' progress with some covert 'Big Brother' style tracking.
The subterfuge continued as teams had to race head to head to uncover Easter eggs in the target area - so carefully concealed that even thousands of passing London commuters and tourists had failed to spot them.
As teams discovered eggs and solved further clues sprinkled with dreadful egg puns they collected 'inclusive minutes' with the winners being the team that had topped up the most minutes en route.

"X Marks The Spot were very professional and meticulous in their preparation for our event." commented Luke Crosby, the event sponsor from The Carphone Warehouse.
"The hunt went off without a hitch and had the perfect mix of fun, difficulty and timing (no one dragging their feet by the end of it). The feedback from around the team was all extremely positive and they all said how much they enjoyed the treasure hunt set up by X Marks The Spot. The most pleasing aspect of the hunt was X Marks The Spots' ability to make it customised to how we wanted - they provided a great Easter theme for the event. Thank you to Brian and the team for making our team event that more enjoyable."
Sounds like fun? Find out how X Marks The Spot could provide a corporate treasure hunt for you.
CityExplorer®
Mystery Tour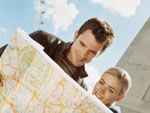 Off-the-shelf, self-guided city sight-seeing with a twist for up to 5 people to enjoy together.
ReadyCityGo® Challenge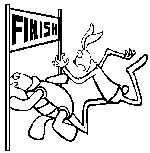 Off-the-shelf, self-run treasure hunt challenge for 2 or more teams in 40 cities in the UK & Europe.
OutSmart®
Interactive Hunt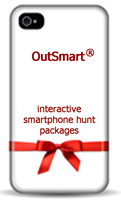 Unique high-tech treasure hunt packages for corporate team building and fun outside work.

Exclusive to X Marks The Spot.
MadeToMeasure® Treasure Hunts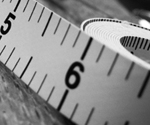 Customised for any occasion, any number of people in any location indoors or out.

On paper or mobile device.

Either run the treasure hunt yourself or let our experts manage it all from start to finish.