Car treasure hunt in Surrey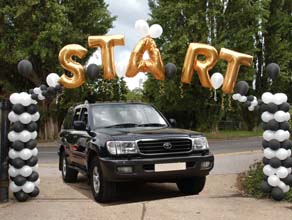 Touring the rolling Surrey hills by car on a sunny Summer Saturday is something you could do again and again.
And in what has become an almost annual event, an entrepreneur from Godalming and invited family, friends, business acquaintances and guests do just that.
They form teams to compete in friendly rivalry by racing around the countryside in vehicles to solve clues set by X Marks The Spot.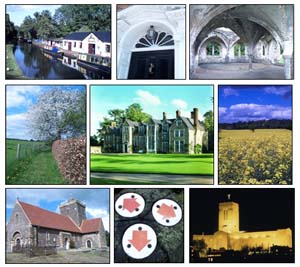 The event which is adult-oriented while still being child-friendly often starts with a bacon sandwich and a coffee at the very pleasant Farncombe Boat House near Goldalming.
Answers to the clues tend to be lurking in an area bounded by Guildford, Farnham, Haslemere and Cranleigh. This provides wonderfully diverse scenery, great opportunities for a wide variety of clues and brain teasers and enormous scope for teams to get up to their usual skullduggery under the watchful eye of our facilitators!
The event usually concludes at the Cyder House in Shackleford where the landlord provides traditional country food, fine ales and great hospitality and the group enjoys exclusive use of the facilities.
"This is the 3rd time that I have used X Marks The Spot to design and run a treasure hunt for friends, family and business associates. This year numbers swelled to 16 teams. Need I say more?!"
If this sounds like the sort of thing that would interest you read about our treasure hunts for social events.
CityExplorer®
Mystery Tour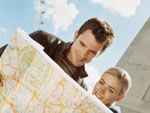 Off-the-shelf, self-guided city sight-seeing with a twist for up to 5 people to enjoy together.
ReadyCityGo® Challenge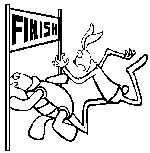 Off-the-shelf, self-run treasure hunt challenge for 2 or more teams in 40 cities in the UK & Europe.
OutSmart®
Interactive Hunt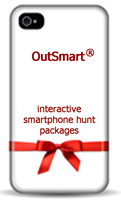 Unique high-tech treasure hunt packages for corporate team building and fun outside work.

Exclusive to X Marks The Spot.
MadeToMeasure® Treasure Hunts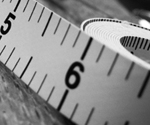 Customised for any occasion, any number of people in any location indoors or out.

On paper or mobile device.

Either run the treasure hunt yourself or let our experts manage it all from start to finish.