Photo Treasure Hunt for Big Boys with Smart Toys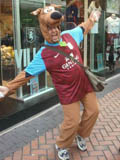 Fact #1: Most men like a social drink.
Fact #2: Most men like gadgets.
Fact #3: Most men like to win.

So what happens when you bring a dozen guys together for a Stag Do, arm them with iPhones and pit them against each other on a series of wacky photo challenges around Birmingham city centre?
Andy Harrison (not his real name obviously) is a man on a mission. Many moons ago he was infamously knocked down by a slow-moving road sweeping vehicle. Although he can see the funny side and has dined out on the story ever since, his hip was actually quite badly injured at the time.
Thankfully Andy has since recovered, but the circumstances - like the hip - remain a bone of contention. Was it an accident? Who really drove the vehicle? Why would anyone threaten such a promising dancing career?
As Andy is well-liked, the suspects are few and far between. Progress has also not been helped by evidence being swept under the carpet by the very rotating brushes that brought Andy down. So in a final bid to catch the villain, and using his Stag Do as cover, Andy's 'mates' disguised him as ace sleuth Scooby Doo to solve the mystery once and for all. After all, who in the BullRing on a Saturday would ever notice a six foot Great Dane in an Aston Villa football shirt?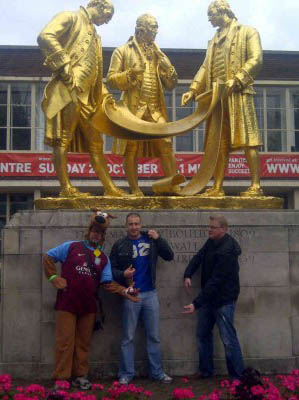 The group split into teams in a quest to gather the photographic evidence and solve the mystery by being first to name the roadsweeper driver. Missions to tackle were delivered to their smartphones - with each challenge personalised to Andy in some way (thanks to the Best Man for the great background information).
The teams threw themselves at an unsuspecting public, capturing photographic proof of completed missions via their phones while following a route liberally interspersed with pub stops.
200 miles away - thanks to the wonders of modern technology - X Marks The Spot was judging (and cracking up at) the photos coming through on the web in real time. Teams responded to an instant league table showing their positions, forcing some to throw caution to the wind - along with the three sheets that many were already feeling.
Inevitably perhaps, the identity of the roadsweeper driver remains a mystery.
"Andy loved it. Everyone had a great day. Such a good laugh and clues were really funny and novel."
R McStravick, Best Man, Birmingham
Fancy your own photo scavenger hunt?
Find out about Smartphone Treasure Hunts in the UK and Europe
Clueless about what to do for your Stag Do?
Read about our range of treasure hunts for stag parties
CityExplorer®
Mystery Tour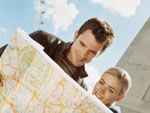 Off-the-shelf, self-guided city sight-seeing with a twist for up to 5 people to enjoy together.
ReadyCityGo® Challenge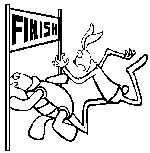 Off-the-shelf, self-run treasure hunt challenge for 2 or more teams in 40 cities in the UK & Europe.
OutSmart®
Interactive Hunt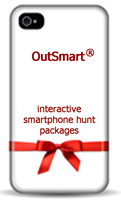 Unique high-tech treasure hunt packages for corporate team building and fun outside work.

Exclusive to X Marks The Spot.
MadeToMeasure® Treasure Hunts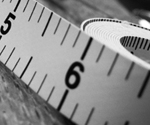 Customised for any occasion, any number of people in any location indoors or out.

On paper or mobile device.

Either run the treasure hunt yourself or let our experts manage it all from start to finish.