Find out more about
X Marks The Spot
Find a Treasure Hunt in the UK
Find a Treasure Hunt in Europe
Find a Treasure Hunt for any occasion
Contact
X Marks The Spot
X Marks The Spot Limited's registered address is:

X Marks The Spot
Vivaldi, Stocking Lane
Hughenden Valley
Buckinghamshire HP14 4NE
England

Call UK 07801 693001 or contact us via this link
Treasure hunt fun for colleagues, friends & family
X Marks The Spot has redefined the treasure hunt - to create innovative team building exercises, ingenious clue-based games, unique sightseeing travel guides and fun party activities throughout the UK and Europe.
Established in 1998, and specialising exclusively in the design, supply and management of treasure hunts, our market-leading products are enjoyed by:
Companies worldwide of all shapes and sizes;
Public sector organisations;
Charities, fund raisers, schools, clubs and societies;
Hen, stag, anniversary, wedding and birthday parties;
Friends, family, work colleagues, visitors and tourists;
Groups, couples and individuals.


About our treasure hunt products
Our customers tell us they find our treasure hunts ideal for building relationships at work or for strengthening friendships outside - while getting some mental stimulation and physical exercise at a pace that they choose.
X Marks The Spot's popular treasure-hunt-based events include:
Discover the benefits
While who knows what you might find at the end of your hunt, the real long-lasting 'treasure' on X Marks The Spot treasure hunts are the tangible benefits from taking part.
Whatever the occasion, wherever the location, X Marks The Spot treasure hunts get your group out and about, talking, thinking, working together, sharing, learning, exploring and having fun.
Discover the benefits (and perhaps more) where X Marks The Spot.
CityExplorer®
Mystery Tour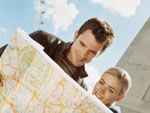 Off-the-shelf, self-guided city sightseeing with a twist for up to 5 people to enjoy together
ReadyCityGo® Challenge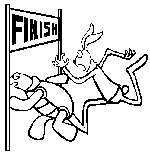 Off-the-shelf, self-run treasure hunt challenge for 2 or more teams in 40 UK & European cities
OutSmart®
Interactive Hunt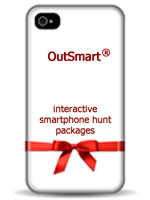 Unique high-tech treasure hunt packages for corporate team building and fun outside work. Exclusive to X Marks The Spot.
MadeToMeasure® Treasure Hunts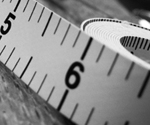 Customised, self-run or fully-managed treasure hunts. Designed for any occasion, any number of people in any location. On paper, on smartphone, on tablet and online.