Corporate Treasure Hunt in Barcelona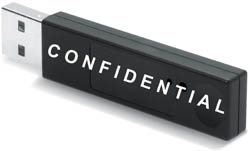 Legal teams from electronics giant Sony had to call on all their investigative skills on a team building exercise in Barcelona to solve a mysterious case of corporate espionage. Confidential data had been stolen online. Who would be first to retrieve the missing information and gather the necessary evidence to identify and convict the hackers?
Time was of the essence. Shortly after flying in from across Europe that morning, teams left their hotel hot on the trail of the cyber criminals. Could our legal sleuths solve the clues around Barcelona leading to the thieves' identity? Could they gather the photographic evidence needed? Could they find the crucial items dotted about the city bearing the thieves' fingerprints? And how could they make best use of each other, Barcelona's public transport and a sum of money to help them in their quest?
The story had begun several weeks earlier. X Marks The Spot was contacted by one of Sony's legal professionals in the UK following a recommendation from a colleague in Sales at Sony who had previously commissioned one of our facilitated corporate treasure hunts in Vienna.
This time, a group of 23 lawyers from 7 different European countries were meeting in Barcelona. Our brief was to devise a treasure hunt activity where they would get to know each other better by working together while giving them a good flavour of life in Barcelona, past and present. There also had to be a fun competitive element and ideally some sort of legal slant to the task.
Through emails and pan-European conference calls we worked closely with Sony to find out about their group and gather more detailed information on their requirements, timetable and other plans for their visit to Catalonia's capital. Various styles of treasure hunt and various ways of running the treasure hunt were discussed leading to a series of proposals and examples to help the decision-making process.
Consequently Sony decided on a half-day custom-made treasure hunt in Barcelona that started from their hotel and that they could run themselves while still taking part. There was to be a significant photographic element to the event to encourage creative thinking, roadtest some Sony cameras and keep a digital record of their trip.
X Marks The Spot carried out a detailed reconnaissance in Barcelona in advance of the event to advise and determine the most appropriate area for the treasure hunt and the overall logistics and format based on the group's requirements, arrival plans, hotel location and time available. On return, and at Sony's request, we presented further options and mock-ups so that the client was involved throughout in shaping the clues and materials without compromising their ability to take part.
Ultimately, five teams dived headlong into an exciting introduction to Barcelona's History & Heritage, Sport & Leisure, People, Art, Music, Literature, Architecture and Food & Drink.
Armed with street maps, travelcards, cameras, 20 euro and a trail of devious clues, each team's mystery adventure took them through the Eixample district, Las Ramblas, the old port and the Gothic Quarter, in search of physical and photographic evidence that would help them crack the code first to identify "whodunnit". From Gaudí to Columbus, from early Roman settlers to present day human statues and from Miró to Messi, no-one was beyond suspicion!

Joint organiser and participant Nick Langhorne: "The event was a success. The clues had a good range of difficulty as well as the fun element which is essential for things like this. I won't hold you responsible for my team being caught in a cloudburst and getting back to the hotel looking like drowned rats - much to the amusement of all the others who'd managed to get back before the rain started. To make matters worse we were fined 10 points for being late! Once again many thanks for your help."
Do you fancy a treasure hunt for your company in a European city or elsewhere? Great for business team building or social get-togethers. Find out about corporate treasure hunts
CityExplorer®
Mystery Tour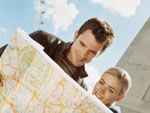 Off-the-shelf, self-guided city sight-seeing with a twist for up to 5 people to enjoy together.
ReadyCityGo® Challenge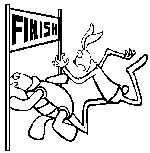 Off-the-shelf, self-run treasure hunt challenge for 2 or more teams in 40 cities in the UK & Europe.
OutSmart®
Interactive Hunt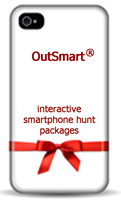 Unique high-tech treasure hunt packages for corporate team building and fun outside work.

Exclusive to X Marks The Spot.
MadeToMeasure® Treasure Hunts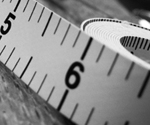 Customised for any occasion, any number of people in any location indoors or out.

On paper or mobile device.

Either run the treasure hunt yourself or let our experts manage it all from start to finish.