Budapest with a twist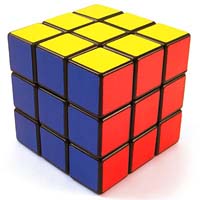 Rubik's Cube was invented in Budapest - little did the group from Disney realise that their team building day in the Hungarian capital would also have twists and turns.
An international group of 50 staff from Walt Disney offices worldwide met for a conference in Budapest as a reward for recent achievements and to strengthen team working between staff who normally work in different parts of the globe.
Senior Management wanted a fun, instructive event to test planning, resourcefulness and communication among and across teams of approximately 5-6 people, while providing the opportunity to see some of Budapest's attractions. They also requested material related to Disney's Buena Vista Games division and video gaming in general to be incorporated.
Under the conference banner of Explore Today, Lead Tomorrow, X Marks The Spot worked with Disney to devise a treasure hunt that would require participants to get to know themselves and each other better and enhance team working skills - so that the knowledge gained could be taken back to work
On the day, the event made use of the conference facilities that the group had been using. Teams were established and briefed and given two and a half hours to scavenge specific items, carry out tasks and solve a number of clues and puzzles around the major sights of both Buda and Pest, including some involving video games.
To make best use of the time available, each team was given a cash allowance for the event and for lunch with the freedom to choose as a team where and whether they wished to stop. Time management was essential - in order to test teams' strategic thinking, planning and decision-making skills there deliberately wasn't enough time available to solve all the clues - although they could trade a small amount of their cash to phone for help from the X Marks The Spot facilitators.
And if all this wasn't enough, there was a twist. Much like the city of two halves that Budapest is, the day's activities had been split into two rounds unknown to the group. When teams returned it was revealed that in fact they weren't really competing against each other at all. What was more important was wider collaboration across teams.
So for 'round 2' the eight teams were divided into four 'houses' and each house was asked to collaborate to solve an anagram and submit certain items at a new end point based on what their two constituent teams had done in round 1. It soon became apparent to the teams that there had been two subtly different versions of the clues in the first round! As there was still a small prize for round 1, this led to much debate as to what individual teams would sacrifice for the greater good of the house and which items they would attempt to collect before the new deadline. On top of this they had to solve a Rubik's Cube puzzle to spell out where the new end point was!
It was all good fun and fortunately the Rubik cube led them to one of Budapest's natural outdoor heated spa baths, giving each house a huge incentive to be first there with as many correct answers as possible!
After everyone had had a chance to relax, one of Disney's Senior Management brought the day to a neat close by outlining the key messages from the day and relating it to his colleagues' business environment.
"Round 1 shows us that business is competitive. The gaming industry is volatile and fast moving and there is only a finite amount of time available - so work smart, use your collective skills and knowledge, be responsive and adapt. Time spent thinking strategically and planning is seldom wasted. Be prepared to ask for help - it costs little and could give big returns. Not everyone has, or is given, the same information or view of the world. That's life."
"Round 2 demonstrates that things change in business due to internal and external influences - you need to be adaptable. Look outside your immediate team - the whole is greater than the sum of the parts. Share knowledge. There are often conflicts of interest - these need to be recognised and resolved. Understand and manage the balance between market demands, customer expectations, a quality product and being first to market. How effectively you collaborate is vital - relationships must be maintained for the future."
After a prize giving in which everyone was rewarded in some way, the group went on to dinner, still buzzing about the day.

Reflecting on the event, Thierry Braille, VP Buena Vista Games commented: "This was a unique way for our team to experience the importance of thinking outside the box and adapting quickly to changing situations. The teams quickly understood how essential it is for us to pull together and collaborate to be successful."
Find out about corporate treasure hunts or treasure hunts in Budapest