West End Girls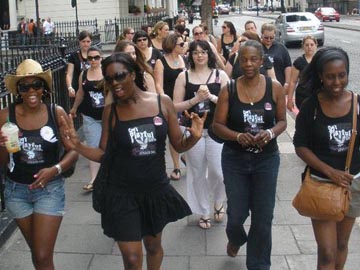 Everyone at Camille Douglas' hen weekend really got into the party mood for their self-run London West End treasure hunt. Over 30 ladies donned singlets emblazoned with a bunny logo and the wording "Cam's Playful Girls". The hunt materials were similarly branded to complete 'the look'.
Afterwards, Camille said: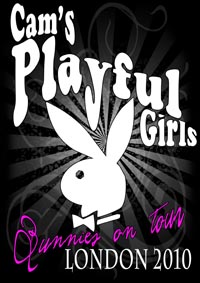 "The treasure hunt went really well on Saturday. Everyone really enjoyed it despite the 30 degree heat in London (hee hee). We had joint winners and everyone was impressed with the whole layout.
Thank you so much for all your help, it was one of the main talking points of the whole weekend and I couldn't have been happier with how it all turned out.
I think everyone wants to do something similar again - so once the wedding and house moving has calmed down I'll probably organise another one!"

No-one was prepared to comment as to how playful the girls actually got ;-)
Find out more about treasure hunts for hen parties or read about treasure hunts in London's West End
CityExplorer®
Mystery Tour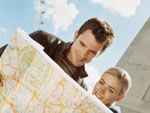 Off-the-shelf, self-guided city sight-seeing with a twist for up to 5 people to enjoy together.
ReadyCityGo® Challenge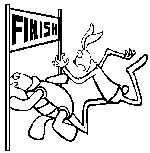 Off-the-shelf, self-run treasure hunt challenge for 2 or more teams in 40 cities in the UK & Europe.
OutSmart®
Interactive Hunt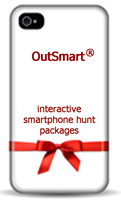 Unique high-tech treasure hunt packages for corporate team building and fun outside work.

Exclusive to X Marks The Spot.
MadeToMeasure® Treasure Hunts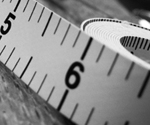 Customised for any occasion, any number of people in any location indoors or out.

On paper or mobile device.

Either run the treasure hunt yourself or let our experts manage it all from start to finish.