Hen Weekend Fun in the Cotswolds

An email to X Marks The Spot read: "We are planning a lovely girlie hen do in the Oxfordshire countryside and would like to include a treasure hunt. We have seen ready made packages in Oxford, but as we are going there on Saturday night, we'd rather not go back and forth twice. Is it possible to have a tailor made treasure hunt near where we are staying in Bampton?"
Never one to shirk a challenge our team set about finding out as much as possible about the hen... ...without her knowing of course! Her 'friends' provided an invaluable source of information from photos to funnies, nicknames to nuances and in-jokes to interests.
The area was then painstakingly researched via the internet, books and site visits so that the information gathered could be woven into clues and locations for a car treasure hunt along the river Windrush from Witney to Burford via Minster Lovell and Swinbrook. A few weeks later, with clues compiled and personalised Ordnance Survey Maps at the ready the surprise was sprung.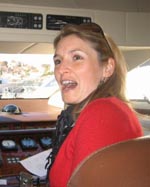 "I just wanted to say what a fabulous time we had last weekend - obviously the weather was perfect and showed the Cotswolds off to absolute perfection. The treasure hunt was so carefully thought out and nicely challenging that it took full advantage of our competitive natures and there was lots of adrenalin flowing as we chased each other in cars around the countryside! The cricket pitch picnic was picture perfect and the walking circuit from Swinbrook was so picturesque it was almost difficult to concentrate on the hunt! Melissa absolutely loved it and said how happy she was that her bridesmaids knew her so well to plan something so perfect for her. All in all, a fantastic success - thank you again for all your assistance!"
Fancy something similar in a location to suit you? Find out about treasure hunts for hen weekends and hen parties in general, or specifically how to get a custom made treasure hunt.
CityExplorer®
Mystery Tour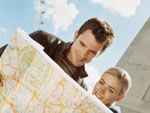 Off-the-shelf, self-guided city sight-seeing with a twist for up to 5 people to enjoy together.
ReadyCityGo® Challenge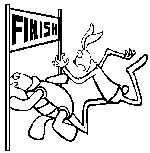 Off-the-shelf, self-run treasure hunt challenge for 2 or more teams in 40 cities in the UK & Europe.
OutSmart®
Interactive Hunt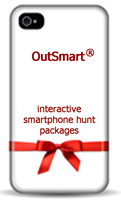 Unique high-tech treasure hunt packages for corporate team building and fun outside work.

Exclusive to X Marks The Spot.
MadeToMeasure® Treasure Hunts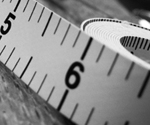 Customised for any occasion, any number of people in any location indoors or out.

On paper or mobile device.

Either run the treasure hunt yourself or let our experts manage it all from start to finish.