Customer Testimonials

A selection of comments from corporate and private customers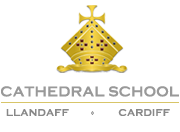 "The Berlin treasure hunt was absolutely amazing and our German language pupils had a fantastic time. Thank you for all your help - we would definitely use X Marks The Spot again."


J Gordon-Smith, The Cathedral School


---

"The treasure hunt in Bristol last Saturday was excellent, a really fun and inclusive thing to do as part of our hen party. The pack was really up to date and pitched at a good level. Museum staff helped us out with the Banksy question, while the clue in the cathedral really stumped everyone! It was great - I'd definitely do one in another city given half a chance!"


A Barrett, Bristol


---
"The team all enjoyed the day and the Vienna treasure hunt has helped them greatly in getting to know each other and indeed getting to know individual strengths and character. This certainly helps with current challenges we face and with working in such a diverse environment in the future. Also, a huge Thank You for being able to run the event for us on such short notice!"


R Manova & N Moon, bwin.party digital entertainment


---

"Extremely efficient service and excellent communication throughout, plus a treasure hunt in Amsterdam that was fantastic! All of the hens loved it - although we spent too long looking for a picture in a museum that we're still convinced no longer hangs there! Thanks again - I will recommend X Marks The Spot."


J Howard, Cheltenham


---

"Feedback from the team was fantastic, they entered into the Stratford-upon-Avon treasure hunt with such enthusiasm. Great fun and helped us highlight the business benefits! Excellent and thank you again for your help with the last minute arrangements."


J Goodwin, The Co-Operative Banking Group


---

"Andy loved the smartphone treasure hunt for his stag do. Everyone had a great day. Such a good laugh and clues were really funny and novel."


R McStravick, Birmingham

Read about this personalised stag party treasure hunt in Birmingham


---

"The Southbank Treasure hunt was a great family day out for my sister's surprise 30th birthday party. It was perfect for all ages within our group and everyone rose to the ReadyCityGo Challenge!
We particularly enjoyed the additional photographic challenges that X Marks the Spot had set for our teams, and had a lot of fun looking at the photos together at the end. It was also really nice that some of the questions were really current and fresh - making it feel bespoke to our group on that particular day.
A really fun day out. I'd definitely recommend as a more unusual activity for a big family gathering. Thank you."


A Pierides, London


---

"Jen's Hen Hunt in Bath was a great success!! The bride-to-be loved it and of course her team came first! We were all very impressed how you managed to incorporate so much of the information we gave you into the questions/clues so THANK YOU very much, it really did make the weekend extra special. I shall be recommending X Marks The Spot! "


L Bond, London


---
"Thank you for sending the photos, the staff will enjoy these! We all thoroughly enjoyed the iPhone treasure hunt around the London South Bank despite the less than perfect weather. The missions were all really well thought out. Thank you for all your hard work."


A Radford, 4th Screen Advertising


---

"The treasure hunt went really well! It was a fab way of seeing the sights of Cardiff and the girls loved it :-) The hen's team ended up winning, which I think was for the best!
If we ever plan to do anything like that again I'll definitely get in touch and will be recommending you to people who are after a fun activity that gets you out and about and thinking outside the box."


S Fleming, Walsall


---