Customer Testimonials

A selection of comments from corporate and private customers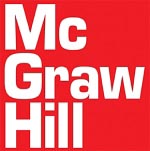 "Many thanks again for an excellent event. Very well organised and as I sit here this morning everyone is still talking about it..."


G Richards, McGRAW-HILL EDUCATION



---


"The Zurich hen treasure hunt went well. The girls found it fun - though there was a little cheating (ha ha). Thanks for all your help."


L Newton, Zurich



---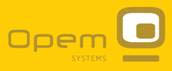 "Had a really wicked afternoon! The City of London treasure hunt clues were great and definitely got the teams working together well. We all had a really good laugh and thoroughly enjoyed it. Would definitely do it again for a different part of London."


J Pelham, OPEM SYSTEMS LIMITED



---


"The event was a success. The clues had a good range of difficulty as well as the fun element which is essential for things like this.
I won't hold you responsible for my team being caught in a cloudburst and getting back to the hotel looking like drowned rats - much to the amusement of all the others who'd managed to get back before the rain started. To make matters worse we were fined 10 points for being late! Once again many thanks for your help."


N Langhorne, SONY CORPORATION

Read about Sony's corporate treasure hunt in Barcelona



---


"The London treasure hunt was excellent and all the feedback I had was very positive."


H Milligan, HUNTSWORTH HEALTH



---


"We had an excellent day in Stratford upon Avon, everyone enjoyed the treasure hunt and some valuable team lessons were learnt!
We hope to run a similar event next year, perhaps in a different location. We will definitely be in touch if we do go ahead."


S Booker, PARKWOOD CONSULTANCY SERVICES



---

"Everyone enjoyed the day immensely. I have passed your details to the Business Development team here and to the Partners as this is something our clients would really like."


C Hourihan, DEVONSHIRES SOLICITORS



---


"The Stratford treasure hunt went brilliantly. We split people from each department across the teams so that everyone mixed and it worked out really well.
The feedback has been great - we even had lovely weather which is always a bonus.
There is now a debate going on as to what constitutes a 'beer mat' which I think may stil be raging by the time we go for our awayday next year....
Thank you for all your help."


B Chadburne, SWINTON INSURANCE



---