Customer Testimonials

A selection of comments from corporate and private customers



"The Treasure Hunt in Oxford was a great success. Although we were in small groups it got extremely competitive and worked great in the 2 hours we had. By finishing at Folly Bridge it tied in nicely with our boat trip, and provided something suitably energetic before our relaxing time on the river."


E Childs, HOUSE OF FRASER



---

"We hired bikes to do the Amsterdam treasure hunt. It was great and we were very impressed with how you'd even researched what film was on at the cinema! Will definitely recommend you to any friends who are wanting to do a similar kind of thing."


J Brown, Leicestershire



---


"Everyone got involved. Positive feedback all round. Overall an excellent day in Nottingham."


G Dunphy, LADDAW LTD



---

"I sensed some apprehension when the girls realised they were in for an afternoon requiring their minds and not the easier option of their physical well being! – but a more memorable fun time could not have been had. They all enjoyed the Portsmouth smartphone hunt tremendously and we still had plenty of time left to party heavily for the rest of the day and well into the night!
Thank you for bringing the Treasure Hunt to us! I don't think they will ever forget it!"


R Councell, London



---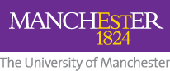 "The treasure hunt went really well despite Manchester's delightful weather! The event is really well put together with just the right amount of challenge, and really good fun. I'd definitely recommend."


E Carter-Brown, MANCHESTER UNIVERSITY



---


"The whole group enjoyed the smartphone challenge in Spain. It was great to get out of the room and experience Barcelona! Thank you also for your flexibility with arrangements and timings."


P Darragh, INTERNATIONAL AIRLINES GROUP



---

"Thank you so much for such a personalised, well mapped out hunt in Bristol for my sister's hen do. The event was fab and enjoyed by all. What a success!"


H McGranahan, Manchester



---



"Very many thanks for organising the hi-tech treasure hunt for us at the London Natural History Museum – an indoor venue was a good choice considering the terrible weather!
There were some very nice touches and the clues were very well-balanced – tricky without being difficult, and challenging enough to find, but not so challenging that we gave up. We thoroughly enjoyed it. I'll definitely be looking for opportunities to do another one soon."


C Pitts, NOVO NORDISK



---



"A good competitive smartphone event in Covent Garden and the West End, well-organised and we all enjoyed ourselves. "


G Tagg, ADECCO



---