Interactive Treasure Hunt is Top of the League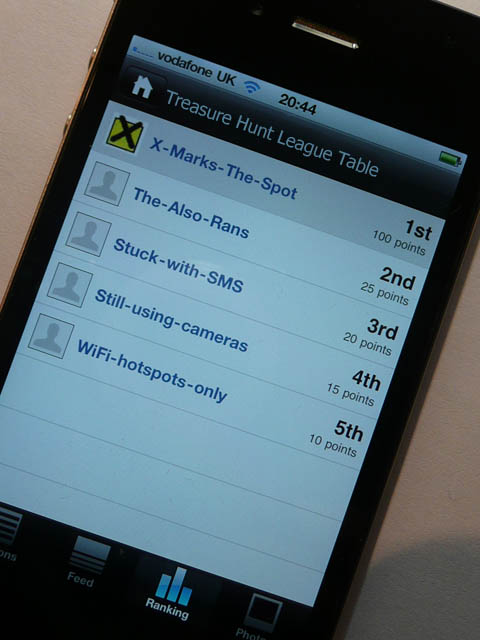 Sales of X Marks The Spot's popular smartphone treasure hunts have outstripped all others so far this year and the trend is set to continue.
Companies and private groups have been eagerly snapping up the leading high-tech activity for their team building events and parties - attracted by the fun customisable points-based challenges, a live league table and a battle of tactics between teams as further challenges can be added mid-hunt.
With the dramatic increase in the number of people owning clever touch-screen phones from manufacturers such as Apple, HTC and Samsung, and with that figure set to rise further, there's huge demand for an interactive activity that cleverly brings people and technology together.
"We carefully searched the market to find out what was out there." one major blue chip client told us.
"We found several companies using technology in treasure hunts, but in most cases it was technology for technology's sake, very crudely integrated into the event and lacked the wow factor we wanted."
"Some were still using standalone digital cameras and one was still requiring teams to carry Polaroid cameras! One supplier was offering SMS text messages as their best solution and calling it 'interactive'. Not quite what we had in mind in terms of teams engaging and competing during the event! Another company had merely ported a paper treasure hunt onto portable PCs and during the hunt you even had to email in the photographs your team had taken. On another, if you skipped a clue or wanted to change an answer you couldn't go back to it."
"We then found another provider but their GPS treasure hunt would have forced us to visit specific pre-programmed hotspots to answer quiz-type questions and use their tablet PCs. It really lacked flexibility as a result, didn't offer the freedom of data roaming around the locations we wanted and would have stifled the creativity that our group was looking for. There was also no interactive element, with each team really working in isolation like a paper-based hunt. We would also have to wait at the end while the photo challenges from each tablet are uploaded by their facilitator and their scores added in separately. In these days of the internet, and given the supplier's marketing hype is 'taking treasure hunts to the next level' we found this operational constraint puzzling and very low-tech. To be fair though, they didn't say in which direction the next level was! :) "
"The supplier's app can only support one tablet per team. Consequently there is a limit of 5 to a team to limit crowding around the device - although we weren't convinced this limit would be effective. We really wanted to have a collaborative event with 3 teams of 8 people, with each team split into sub-teams of 4 to tackle and share the task. We were even prepared to pay for additional tablets however we were told that the sub-teams would each have to be treated as separate teams with their own scores and they would have to decide as to which sub-team would answer which question. Yuk!
At the same similar time, we were also considering running an event with teams in London and Manchester using the Hertfordshire-based supplier's 'multi-city' product. However it turns out that the technology isn't integrated and the two locations wouldn't have communicated in any way during the hunt or competed on questions or shared photographs at the wrap-up either. So it was actually two completely different hunts going on in parallel with the costs of a facilitator, venue etc in each. Not exactly a competitive or cost-effective event! A further objective was to improve communication between the two sites and we wanted each team to have a mix of people from each location. Needless to say, this wasn't possible. Good job we weren't considering including the 1 staff member at the Aberdeen office as he would have to have played as a team on his own!"
"Thankfully we found X Marks The Spot. Through their brilliant app they set teams a great mix of interactive tasks that got everyone problem solving and communicating . Each person in a team could use their own phone and could see their team's tasks no matter where they were located. The app also allowed any team member to submit answers and photographic proof for their team at the touch of a button. Each team was able to select the challenges we wanted to do and do them in any order to get the maximum number of points we could, and we liked that strategic element. Also, we liked the flexibility to retake tasks where we thought we could get a better score and we loved being able to retake tasks where we could see that one of the other teams had a better answer than us and looked likely to earn bonus points. This wouldn't have been possible with the tablet. Being able to instantly see everyone's scores on a live league table really added to the excitement and made it a proper game, provoking some of the really competitive teams to try the highest points scoring challenges in a bid for glory. Just when we thought we had cracked it, a few more challenges arrived on our phones, leading to a frantic finish and mad scramble for points. When we got back at the end we were amazed that the facilitator knew where we'd been and was already running a loop slideshow of photos from the event."
"A simple concept, brilliantly executed, highly original tasks and where the technology didn't get in the way of - but really supported - the reason why we wanted to get together."
Fancy your own interactive treasure hunt?
Find out about Interactive Smartphone Treasure Hunts anywhere in the UK and Europe - including in multiple locations simultaneously
CityExplorer®
Mystery Tour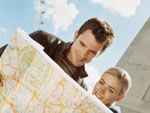 Off-the-shelf, self-guided city sight-seeing with a twist for up to 5 people to enjoy together.
ReadyCityGo® Challenge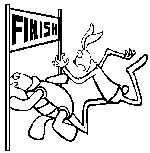 Off-the-shelf, self-run treasure hunt challenge for 2 or more teams in 40 cities in the UK & Europe.
OutSmart®
Interactive Hunt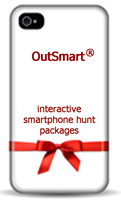 Unique high-tech treasure hunt packages for corporate team building and fun outside work.

Exclusive to X Marks The Spot.
MadeToMeasure® Treasure Hunts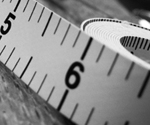 Customised for any occasion, any number of people in any location indoors or out.

On paper or mobile device.

Either run the treasure hunt yourself or let our experts manage it all from start to finish.