Treasure Trails Trail Treasure Hunts say family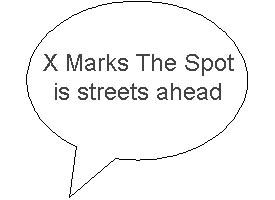 "The City Explorer treasure hunt from X Marks The Spot is streets ahead of the dull treasure trails we've tried recently from two other companies", say customers.
Families are demanding more from a day out. And rightly so. With continuing government cutbacks and planned changes to child benefits, the quest is on for family activities and fun educational things to do with the children that offer interest and genuine value for money.
We were therefore really interested to receive feedback from a recent customer who took her family on one of our City Explorer Mystery Tours.
"As a family we love getting outdoors and exploring. We've tried treasure trails from two different companies previously and to be honest the whole family agreed that both trails were a bit dull.
How refreshing to at last find something that had a genuinely challenging mix of clues, puzzles and difficulty. The London South Bank City Explorer Mystery Tour was streets ahead of and several levels beyond the mundane observation questions offered by Hunt Fun and Treasure Trails.
We also enjoyed the freedom to tackle the clues in any order rather than being forced along a set route which was the case in the two treasure trails. We felt like proper explorers as a result and it added an extra fun planning element to the hunt which the kids enjoyed and learned from and which really got us involved as parents.
Clearly your City Explorer Mystery Tour is a bit more expensive than their treasure trails but it's bigger and better and there really is no comparison in terms of quality. In my opinion the City Explorer Mystery Tour is excellent value for money. Although we're watching the pennies our family would always rather have a value for money experience versus something cheap that we don't enjoy.
Well done X Marks The Spot. A 'proper' treasure hunt."
Find out more about City Explorer Mystery Tours in the UK and Europe
CityExplorer®
Mystery Tour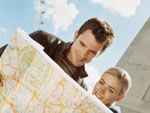 Off-the-shelf, self-guided city sight-seeing with a twist for up to 5 people to enjoy together.
ReadyCityGo® Challenge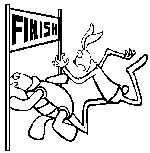 Off-the-shelf, self-run treasure hunt challenge for 2 or more teams in 40 cities in the UK & Europe.
OutSmart®
Interactive Hunt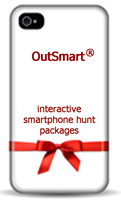 Unique high-tech treasure hunt packages for corporate team building and fun outside work.

Exclusive to X Marks The Spot.
MadeToMeasure® Treasure Hunts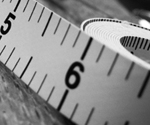 Customised for any occasion, any number of people in any location indoors or out.

On paper or mobile device.

Either run the treasure hunt yourself or let our experts manage it all from start to finish.