London Cycle Hire Treasure Hunt is launched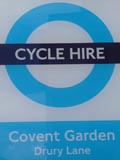 X Marks The Spot continues to innovate by being first with a cycling treasure hunt that make use of the recently introduced London Cycle Hire scheme.
The London Cycle Hire area covers all of London's major sights from Camden Town in North London to south of the Thames at Lambeth, east to Bethnal Green and west to Kensington. Hundreds of bicycle docking stations are dotted all over the capital, never more than 300 metres apart.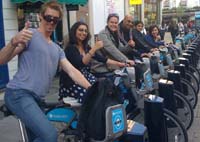 The bicycles are available to hire 24 hours a day. You can pick up at one docking station and drop off at another and hire as many times as you want. For a treasure hunt, each cyclist will only have to pay a one-off cycle access fee of £1 at the first docking station and all journeys under 30 minutes are free. So, using a bike for your treasure hunt might only cost each person a pound! See tfl.gov.uk for more details of the London Cycle Hire scheme.
Our London Cycle Hire Treasure Hunt combines mental challenge with some physical exercise in an environmentally friendly and easy way to travel around central London.
For more details get in touch with X Marks The Spot using our contact form or call us on 07801 693001.
CityExplorer®
Mystery Tour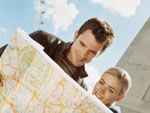 Off-the-shelf, self-guided city sight-seeing with a twist for up to 5 people to enjoy together.
ReadyCityGo® Challenge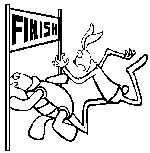 Off-the-shelf, self-run treasure hunt challenge for 2 or more teams in 40 cities in the UK & Europe.
OutSmart®
Interactive Hunt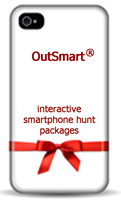 Unique high-tech treasure hunt packages for corporate team building and fun outside work.

Exclusive to X Marks The Spot.
MadeToMeasure® Treasure Hunts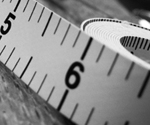 Customised for any occasion, any number of people in any location indoors or out.

On paper or mobile device.

Either run the treasure hunt yourself or let our experts manage it all from start to finish.